If you own an eCommerce store or lead an eCommerce marketing team this book will show you, in practical steps, how to squeeze even more profit out of the traffic you already have.
Double Your Ecommerce Revenues…
Without Buying More Traffic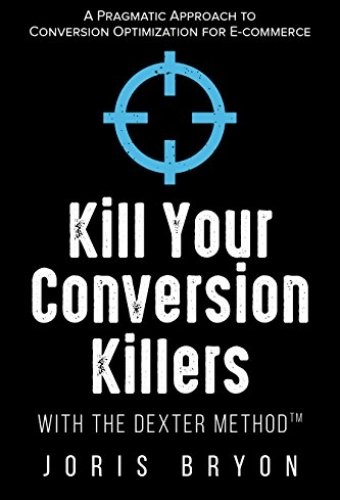 Avoid dangerous
"best practices"
If you're not careful, these best practices can tank your revenue.

Confidently Run
A/B Tests
Know which tests you should run first, and how to judge the impact, plus the counter-intuitive side of A/B tests nobody talks about, that has nothing to do with finding "winners.".

Leverage Psychological Triggers
Align your site and your marketing with proven buying triggers.

Too many eCommerce entrepreneurs are stuck in a loop… maybe this sounds like you:
You see revenues dropping or plateau, so you dump much of cash into Google or Facebook ads to get more traffic… to get more sales.
Problem solved.
Nope.
It may have worked when you were in startup mode. But that "newbie" tactic is out of date.
Traffic is expensive and the leads you get certainly aren't qualified.
Joris Bryon says that what's on your eCommerce site is what's actually killing your conversions. And he's discovered three key ways you can tweak your site that will double your revenues in 12 months less.
All the details are in his book: Kill Your Conversion Killers with the Dexter Method.
In its pages you'll find…
Why you shouldn't radically redesign your website

The metrics you should look at besides conversion rate

Amazon's secret for evolutionary web redesign you can use

Why A/B testing is just a starting point

Tiny changes to your order page that can boost profits by millions

And much more
If you're ready to double – or more – your eCommerce revenues by this time next year, be sure to pick up a copy of Kill Your Conversion Killers with the Dexter Method.
Just sign up with your email address here, and you'll also enter into NAME, a free email course that gives you 7+ things you can do right now to boost your eCommerce revenues.
Then you'll be re-directed to buy the book on Amazon.